There is nothing quite like the look and feel of a beautifully restored wood floor
Warmth and sophistication
A real wood floor brings a warmth and sophistication to any room. Polished wood floors are fantastic in any home, they look great, are easy to keep clean and they're pretty hard-wearing. However, family life, high heels, grit on shoes, toys and pets will eventually take their toll. While you could argue a few marks and scratches adds character to your floor, after a time it just starts looking scruffy and unloved.
Watch the video to discover how we can help.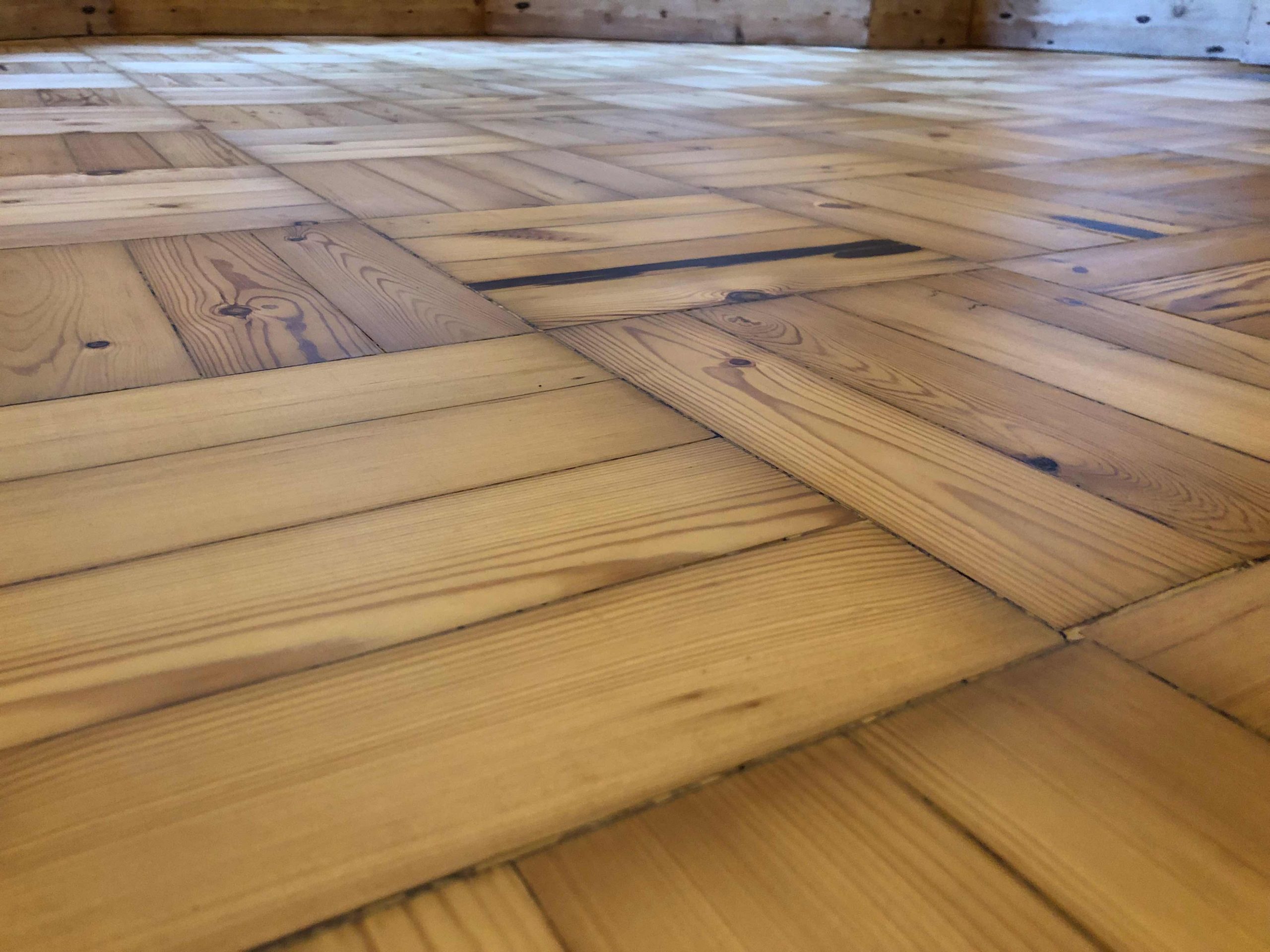 We are the experts
Floor Blimey! are experts in the repair, resoration and refinishing of wood floors, whether it's an existing floor that needs restoring back to its former glory or the transformation of recently exposed floorboards, we are able to offer a solution. Floor Blimey! are highly experienced in all aspects of wood floor restoration and are a Pallmann Parkettprofi Approved Contractor.
We don't do dust
Floor Blimey! only use quality products and equipment supplied by industry leaders Pallmann.
Their range of sanding machines produce virtually dust-free results, meaning less mess and disruption during the restoration process.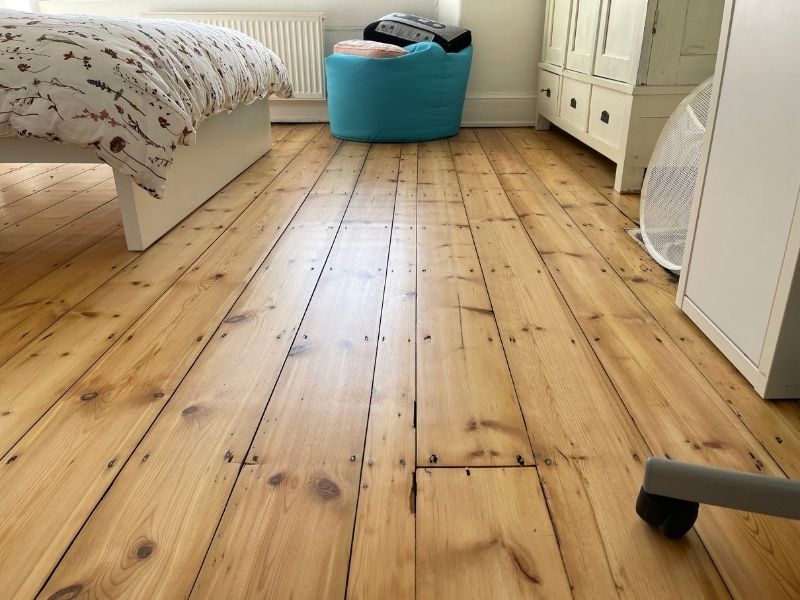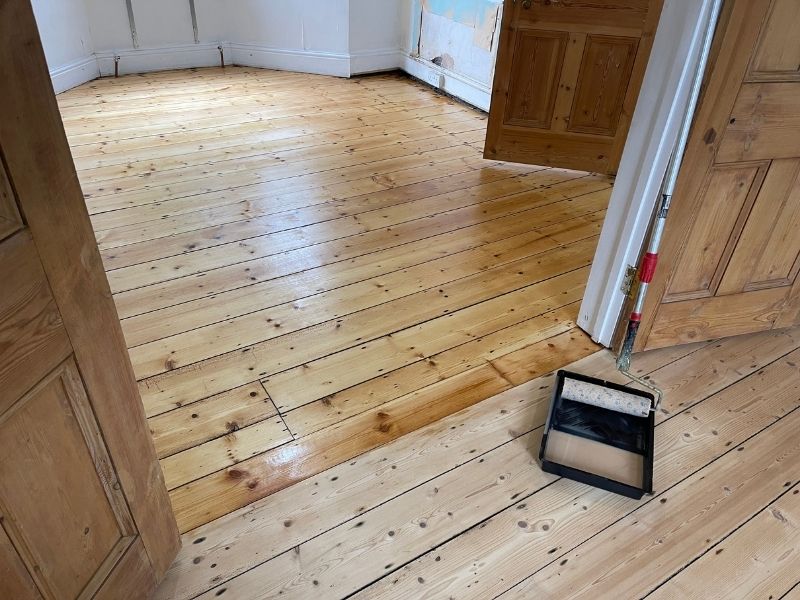 Only the best finishes
After your floor has been expertly sanded it is essential that it is finished with a great looking product. Floor Blimey will only use the best quality products to suit your taste and compliment your timber floor.
Maintenance
Taylor made to suit you, your floor will always look its best with one of our maintenance packages. After you floor has been restored you should only clean it with a cleaning solution which is suitable for timber floors. This means sweep or vacuum you floor every day to prevent grit damaging it. Clean up small spillages as they happen but mopping the whole floor should be done as little as possible. We are more than happy to advise you. One of our maintenance packages could be the answer for you, ask us what we can do to help.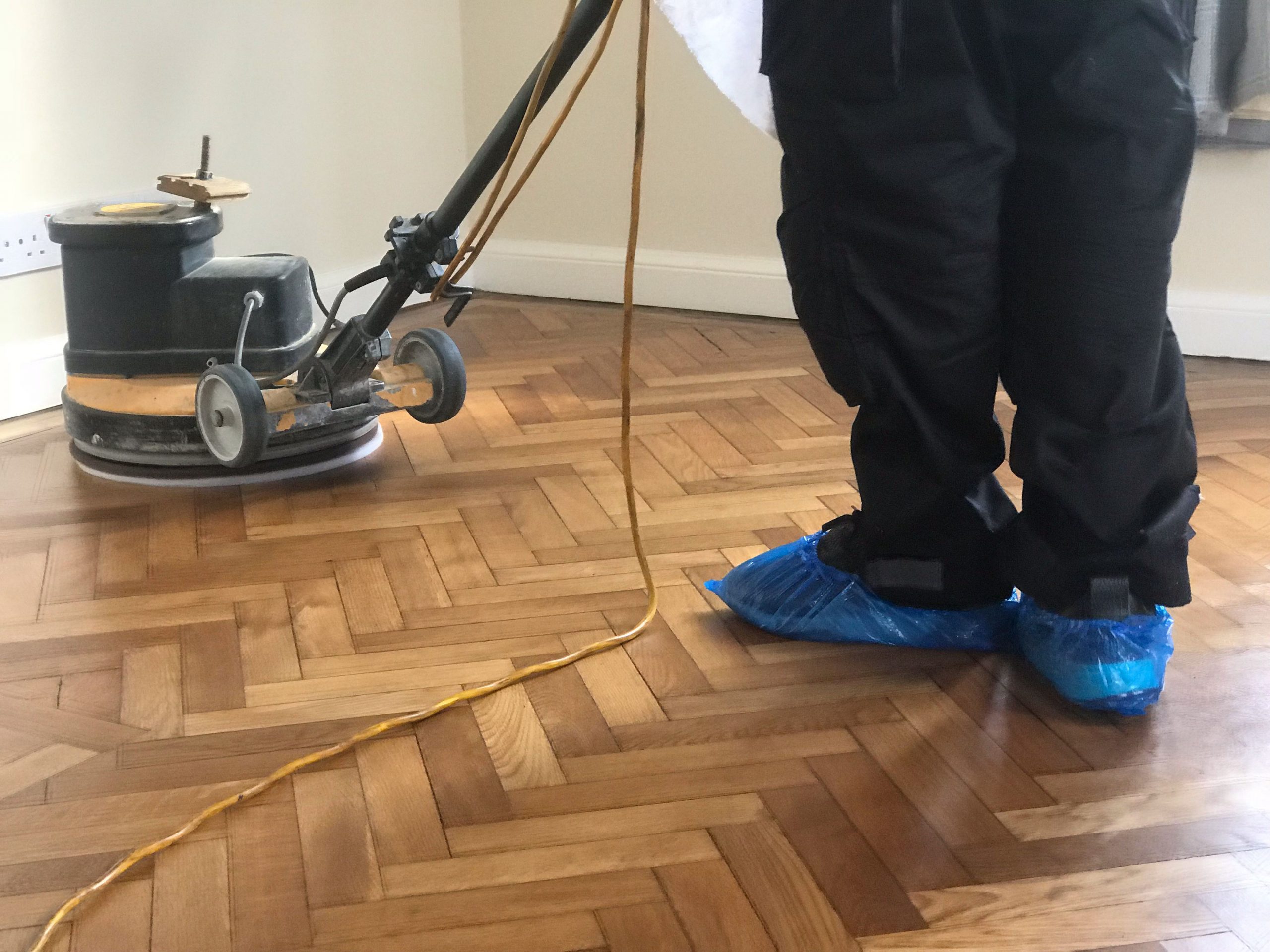 "Adrian did a great job on my tired old parquet floor. Great attention to detail on the preparation, gluing down loose wood, filling gaps etc. and sanding,virtually dust free, to a smooth finish. Then a lovely hard wax oil finish which brought out the grain of the wood. I also found his rates very reasonable. Couldn't be happier."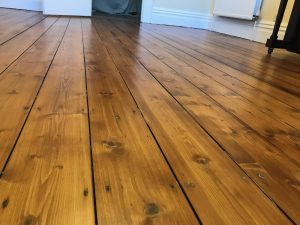 "Can't believe how amazing our floor looks after restoring! Adrian was super professional and did the most amazing job. The only negative is that it makes the rest of our floors look to rubbish! Saving up to get more done!"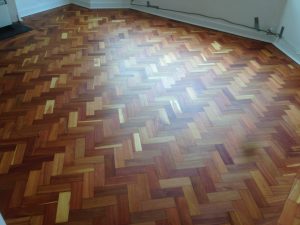 "Very happy with the service nice man well presented a pleasure to invite into our home he did an excellent job on both the chesterfield and the stair carpet and we will certainly pass on your details to our friends."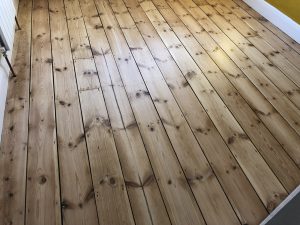 "Adrian has done a great job sanding our floors and just had amazing service calling him last night to remove a blood catastrophe off our carpet. He was out first thing and has done a great job. Highly recommended for carpet/upholstery cleaning and for wooden floor refurbishment."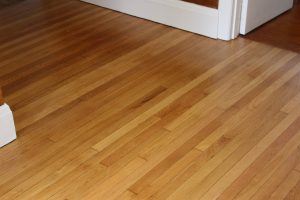 "Highest possible recommendation, without qualification. I am delighted in every way with the excellent sanding and varnishing of my kitchen floor. It was a mess, with ugly scratches and deep gouges, and now looks magnificent. They arrived when he said he would and did a superb job at a fair price. Courteous and reliable, this firm may have a slightly naff name, but you remember it, and they deliver John Lewis quality."
"Absolutely love our beautifully restored hallway wooden floor! Highly recommend Floor Blimey, very professional and friendly from the first phone call and the results are fantastic! Adrian worked very efficiently and cleanly doing a fantastic job working around our needs. Would definitely use them again."
The Floor Blimey! 6 step wood floor restoration process
1. Full assessment and survey
We check to see if the floor is dry, sound and stable. We measure the room and floor temperature, the room space humidity and the moisture content of the wood. All of these results must fall within the accepted limits before we can proceed. Finally we make sure there is enough wood to be sanded
2. Preparation
We remove any objects in the surface of the wood, such protruding nail or screw heads and make any necessary repairs.
3. Sand floor to consistent level
Using our dust-free belt sander and edge sander the floor is methodically sanded to a consistant level. The process is repeated with finer and finer grit abrasive paper until the desired finish is achieved.
4. Filler coat
The floor is thoroughly vacuumed to ensure it is completely clean and dust free. Very fine wood dust and filler compound are then mixed evenly and spread over the entire floor and allowed to dry.
5. Final sanding
A belt sander with very fine grit abrasive paper is used to remove the surface filler, followed by a rotary sander which is used to blend in any belt sander or edge scratch patterns. The floor is then vacuumed clean.
6. Finish coat
Depending on preference either an oil or a lacquer finish is applied to the floor. Once dry the floor is buffed with a rotary polishing machine.
2 years warranty for total piece of mind
As a Pallmann Parkettprofi Trusted & Approved Contractor, Floor Blimey! can offer their customers a full 2 year guarantee. Such is the confidence in the quality of our work and products that we use, Pallmann underwrite the guarantee – giving our customers complete piece of mind.
We are able to restore almost any type of wood floor including…
Strip flooring
Plank flooring
Parquet flooring
Oak floors
Victorian Pine floors
Hardwood Floors
Softwood floors
Reclaimed wood floors
For a FREE quote or to arrange a home visit please call us on 0333 202 7733