Keeping your wooden floor looking beautiful
For many commercial buildings a wooden floor is a fantastic asset, they are hard wearing, easy to clean and add a certain touch of class. However the floors in offices, retail units and other commercial areas take quite a battering and even the most hard wearing wooden floor will eventually start to look worn and faded.
Experts in commercial wooden floor sanding and restoration
Floor Blimey! are experts in the repair and resoration of commercial wooden floors. Our professional and flexible approach ensures a stress-free service that fits in around the opening or business hours of your company. Floor Blimey! are highly experienced in all aspects of commercial wooden floor restoration and are a Pallmann Parkettprofi Approved Contractor.
Dust-free sanding for minimal disruption to your workplace
One of the biggest concerns from our commercial clients is the amount of dust created and how this will impact on their customers and employees. Floor Blimey! only use quality products and equipment supplied by industry leaders Pallmann. Their range of sanding machines produce virtually dust-free results, meaning less mess and disruption during the restoration process.
The Floor Blimey! 6 step commercial wood floor restoration process
1. Full assessment and survey
We check to see if the floor is dry, sound and stable. We measure the room and floor temperature, the room space humidity and the moisture content of the wood. All of these results must fall within the accepted limits before we can proceed. Finally we make sure there is enough wood to be sanded
2. Preparation
We remove any objects in the surface of the wood, such protruding nail or screw heads and make any necessary repairs.
3. Sand floor to consistent level
Using our dust-free belt sander and edge sander the floor is methodically sanded to a consistant level. The process is repeated with finer and finer grit abrasive paper until the desired finish is achieved.
4. Filler coat
The floor is thoroughly vacuumed to ensure it is completely clean and dust free. Very fine wood dust and filler compound are then mixed evenly and spread over the entire floor and allowed to dry.
5. Final sanding
A belt sander with very fine grit abrasive paper is used to remove the surface filler, followed by a rotary sander which is used to blend in any belt sander or edge scratch patterns. The floor is then vacuumed clean.
6. Finish coat
Depending on preference either an oil or a lacquer finish is applied to the floor. Once dry the floor is buffed with a rotary polishing machine.
2 years warranty for total peace of mind
As a Pallmann Parkettprofi Trusted & Approved Contractor, Floor Blimey! can offer customers a full 2 year guarantee. Such is the confidence in the quality of our work and products that we use, Pallmann underwrite the guarantee – giving our customers complete peace of mind.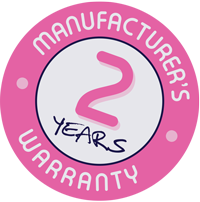 We restore all types of commercial wood floors…
Retail floors
Community Centres
Village Halls
School Halls
Squash Courts
Sports Centres
Gymnasiums
Dance Floors
Museums
Art Galleries
Hotels
Nightclubs & Pubs
For a FREE quote or to arrange an on-site visit please call us on 01934 611442